Lifelong Faith Formation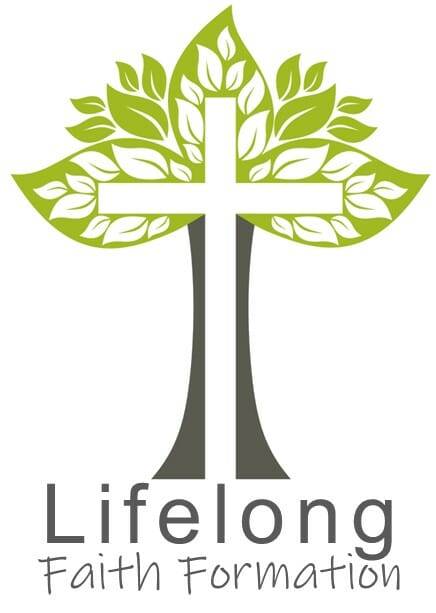 Welcome to Lifelong Faith Formation!
The Northern Great Lakes Synod offers a diverse series of online classes for adults who want to increase their knowledge and understanding of the Bible, church history, Lutheran Theology, contemporary Christian issues, and more.  Launched in 2020, Lifelong Faith Formation, evolved from the synod's Lay School for Mission.
Lifelong Faith Formation is not driven by an end result, such as graduation from a program. It is not a certification program to become a Licensed Lay Minister. It may play a role in an individual's discernment to participate in a higher accountability program through a neighboring synod (East Central Synod of Wisconsin or Northwest Synod of Wisconsin) or lead to seminary. If you are interested in becoming a Licensed Lay Minister, please read this article and contact Bishop Katherine Finegan.
Mostly, Lifelong Faith Formation is designed for curious adults who want to engage more deeply with the Bible, to learn more about church traditions, to become better equipped to serve the work of Christ in their congregations and to grow in spirituality and faith.
Fall Semester 2021
While pandemic restrictions have eased, these are still uncertain times.  The Synod will continue to offer online classes this fall.  Two special notes:  First, some people may meet as a group out of their own congregations. Second, last year we realized that online learning presents an opportunity to connect people from across the synod—people who share a love of learning and have discovered that adult studies help them to grow in faith.  Classes are FREE, but may require the purchase of textbooks or other materials (details below).  Students will receive Zoom links from their instructor.  For more information or to ask questions, please contact Deacon Lori Ward at (615) 519-1969 or lori.ward@nglsynod.org.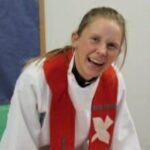 Biblemania!  Reading Through Some of the 66 Books of Food for the Soul with Susan Anderson, Jeff Henquinet and Pastor Christina Forsythe

Registration for this class has ended             
Tuesdays, September 14, September 28, October 12, October 26, November 9 and November 23 (6 sessions) from 6-7:15 pm ET / 5-6:15 pm CT
Materials needed for this class:  an NRSV Bible is recommended.  If you are more comfortable with a different translation, feel free to use that instead.  If you are in need of an NRSV Bible, please contact Pastor Christina at cforsythe007@gmail.com to have one mailed to you.  If you prefer listening, see BibleGateway.com-Audio Bibles.
This Bible study seeks to look at scripture as a whole.  Before each meeting, participants will read the assigned book of the Bible, write down what questions come up as well as what is intriguing about the text.  There will also be a journal prompt that connects the book to our personal lives.  This will be a supportive atmosphere where all can share as much or as little as desired and we can learn together.  Meeting on the second and fourth Tuesday of each month, the study will begin with Genesis and explore books in both the Old and New Testaments.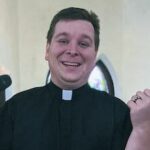 Ezekiel Bible Study with Pastor Tommy Richter of Zion, Manistique

Registration for this class has ended             
Every Wednesday, September 22-November 24 (10 weeks) from 7-8 ET / 6-7 CT
Materials needed for this class:  Students need only a Bible in their preferred translation, but Pastor Tommy notes "My scholarly companion for the course is not required reading, but if you want to go above and beyond the call of duty, or if you want to be able to divine what I might say in class before we get there: I will be reading the Brazos Theological Commentary on Ezekiel by Robert W. Jenson."
Click here for class syllabus 
Sometimes God doesn't stop picking you up by the hair and dropping you places you don't want to be.  Animals on spiritual Ferris wheels!  Scrolls you can eat!  Valleys of dry bones!  All this strangeness and more awaits us in one of the most colorful and other-worldly books of the Old Testament:  Ezekiel.  As the Lutheran Study Bible puts it, "Against any attempt to tame God, the book of Ezekiel is a testimony that God is holy beyond our understanding or control."  This class will be in two parts:  the first part will cover the first 24 chapters, and the second part will finish out the book in the spring.  Enrollment for this class is limited to 30 people.
Intermediate Greek with Pastor Nicole Hanson-Lynn of Salem & Zion, Ironwood

Registration for this class has ended             
Every Sunday, September 19 — November 21 (9 weeks, no class November 7) from 7-8 pm ET / 6-7 pm CT
Materials needed for this class:  A Primer of Biblical Greek by N. Clayton Croy; notecards (to create your own flashcards); pens or pencils in at least 8 distinct colors.  Click here for notes on class materials from Pastor Nicole.
Greek Class Lecture – Chapter 12
We will continue on from last year's Greek course, beginning with the future tense and then going into participles.  This course is open to anyone who took last year's course through the second semester, or to those who have a background in Greek, and are just looking for a refresher.  This is a continuation course, so it is not recommended for those who are new to Greek.  If you would like to take Greek but did not participate in the Greek course last year, please email Deacon Lori Ward so she can inform you whether/when it is offered again!
An Introduction to Family Systems Thinking with Pastor Jim Duehring, Assistant to the Bishop/Director for Evangelical Mission

Thursday, September 23 (1 session) from 7-8:30 pm ET / 6-7:30 pm CT
Materials needed for this class:  none
Class syllabus coming in September
Ever notice how group dynamics can become very emotional?  Dr. Murray Bowen first suggested that the emotional functioning of groups is similar to the emotional dynamics of families.  Learn about the importance of non-anxious presence in groups and how to think about "seeing the big picture."  Learn how Rabbi Edwin Friedman, a student of Dr. Bowen, suggested that church leaders are simultaneously in three family systems:  their own personal family, the families within a congregation, and the congregation as a family unit.
Walking Together: Companionship with the Evangelical Lutheran Church in Tanzania with Luanne and Rev. Thomas Skrenes

Every Thursday, September 30—November 4 (6 weeks) from 5-6 pm ET / 4-5 pm CT
Recommended resource for this class:  Africans and Americans:  Embracing Cultural Differences by Joseph Mbele
Click here for class objectives and syllabus
Today there are five Lutheran Church bodies in Africa that have more than a million members each.  There are more Lutherans in Tanzania than there are in the United States!  African Lutheran churches are growing.  Western European and American Lutheran churches are not.
What in the world do the people of Tanzania have to do with us in the Upper Peninsula of Michigan and Northeastern Wisconsin?  What can we learn from the Tanzanian Lutherans and what can our congregations gain from being involved with our African brothers and sisters in Christ?
If you have ever thought about taking a trip to visit the church in Tanzania, this class is for you!  If you are interested in learning about Christian life and practices in Africa, this class is for you.  If you are trying to discern whether to help your congregation develop a companion congregation relationship with a Tanzanian congregation, this class is for you.
Book Study of Friedman's Fables:  "Metaphors for Family Systems Thinking" with Pastor Jim Duehring, Assistant to the Bishop/Director for Evangelical Mission

Saturdays, October 2, October 9, October 23 and November 6 (4 sessions) at 11 am ET / 10 am CT
Materials needed for this class:   Friedman's Fables by Rabbi Edwin Friedman
Click here for class syllabus
In these 4 sessions, we will consider various parables in the book by Rabbi Edwin Friedman, Friedman's Fables.   Friedman was a student of Dr. Murray Bowen, who first suggested the concepts of Family Systems Theory.  As a good Jewish rabbi, Friedman loved to think of Bowen's concepts in terms of the metaphors of parables.   Like Jesus' use of them,  parables allow us to better understand deeper concepts.  This book discussion will allow us to explore the wisdom of family systems thinking.  It is strongly suggested—although not required—that you have some familiarity with family systems thinking (Pastor Jim is offering "An Introduction to Family Systems Thinking" on September 23).
Holy Communion Post-Pandemic:  What, When, Where, Who and Why with Bishop Katherine Finegan

Monday, October 11 and Monday, October 18 (2 weeks) from 7-8:30 pm ET / 6-7:30 pm CT
Materials needed for this class:  free articles and handouts will be available for download online prior to October 11
Class syllabus coming in September
The pandemic has both challenged and affirmed our Lutheran sacramental theology.  What has been affirmed in our practice of Holy Communion?  What has been challenged?  As pandemic restrictions ease, what are we to make of online communion?  Communion pods?  In-person and virtual gathering?  Of the pandemic practices that were put in place because of extraordinary circumstances, what will we keep?  What is best left behind?  This class will include a review of Holy Communion, small group discussion, and discernment about future practices.
Zoom Instructions
New to Zoom? No problem. Here is a simple step-by-step set of instructions to follow as you prepare for your class this winter.
Step 1: Log into your email account.
Step 2: Find and open the email from your meeting host that contains the invite link.
Step 3: Click on the invite link and Zoom will redirect you to a webpage. This webpage will ask you to download the Zoom app on your device whether you are using a desktop or a mobile device.
Step 4: Once the application is downloaded on your desktop, install and open it. Zoom should automatically open the meeting. If that does not happen, head back over to your email and click on the invite link. You will now see a prompt to open the link in the Zoom app.
Step 5: Grant the necessary permissions to the Zoom app to use your camera and microphone in order to get started and join the meeting.
Northern Great Lakes Synod
1029 North 3rd Street
Marquette, MI 49855
Phone: 906-228-2300
Fax: 906-228-2527
Online Donations